South Burlington, VT
So, what have we been doing this summer? Mostly hiding from the rain. It has been a very very wet summer. There hasn't been one single weather window allowing us to return to Valcour Island. There is a bumper crop of mosquitoes and ticks discouraging us from camping in the mountains. Sigh. So Libby has been mostly gardening, and I have mostly been hanging out at physicsforums.com
But the weather is breaking, and things are about to pick up.
Yesterday, we rented a Rhodes 19 sailboat in Burlington and had a really fun afternoon sail. All the years that we had Tarwathie, it felt like it would be extravagant to rent a second sailboat. But those small boats looked like so much fun. Anyhow, this year we had no excuse not to do it, and I'm glad we did.
We will host a Mills family reunion on Aug 5-6. It sounds like we'll have as many as 14 people here. That should be very fun.
We have a plan for a grand tour of the NW. The climax of the trip will be to see the Great American Eclipse on August 21. Luckily, our friend Walt lives in Oregon close to the totality, and he agreed to let us stay with him. I'll have lots of fun catching up with Walt anyhow. That way, we hope to avoid the madness of large crowds, (see the picture below).

In addition to the Eclipse, we hope to tour Minnesota, North Dakota, Montana, Idaho, Washington, Oregon and British Columbia. But other than the eclipse, we have no specific stops or dates in mind. We'll be on the road for about 6 weeks.
Next Sunday looks like a great window for us to return to Valcour Island for the last time this summer. (Item 2 above truncates our summer stay in Vermont.)
Elclipe viewing in popular places.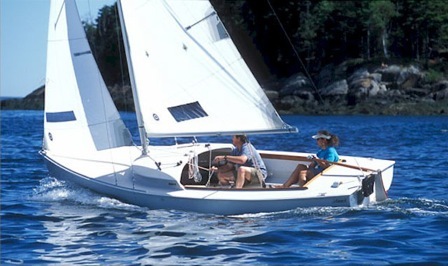 A Rhodes 19